I have had requests for pictures. Here is a few. Hope you enjoy them.

**************************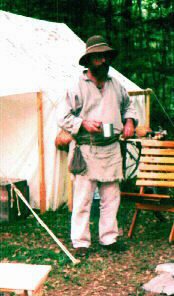 That is me over there. I am doing what I do best - goofing off while drinking coffee. If you see me at an event, this is what you will likely see.




I have very few pictures of me. I seldom carry a camera, and even then, I am the one taking the pictures.....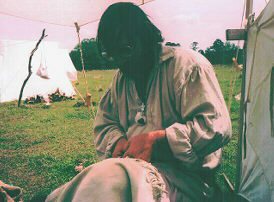 When I am not goofing off, I work on needed repairs to my stuff. I try to keep the productive pursuits to a manageable minimum.















This is my Mother at the 1998 Southeastern. She is one of the regulars here on the MA Bip.
The first time I took her to a 'voo, her main comments were:
1......I know where all the hippies went!
2......How come you let me go for 60 years before showing me fire irons?
3......Take good care of this teepee. If it's not summer, it's coming along!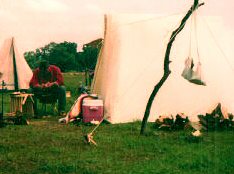 This is Billy, the day before before he developed his name. You may have heard how he became known as No-Crumbs on the Stories Page.
We are still waiting to know how that got changed to Mouse Killer...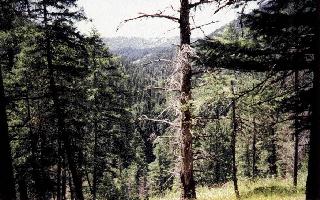 I grew up in North Idaho. It is a place of mountains and melting or melted snow. The Rivers are clear and cold, supporting a good Trout population. We try to get back every chance that we get.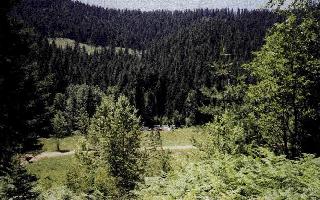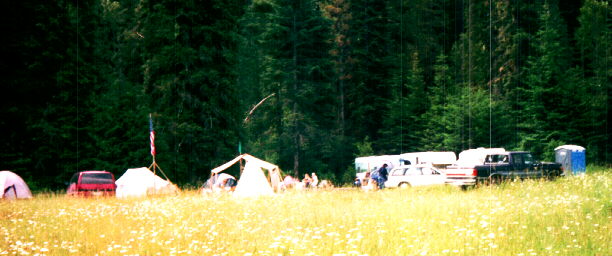 My family gathered on the Little Coeur d'Alene River for a 4th of July Reunion. I took a couple tents and my brother brought a couple trailers. Everyone else had to make do with those "modern" tent things.








It seems that my camp attracts people.
In this case it was the Wife, a couple Daughters and a Grandson. They let me cook breakfast (for the camp) and then just kinda took over until it was time for supper.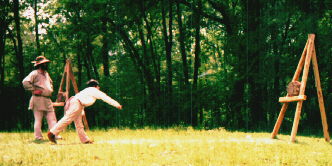 My oldest Grandson, Christopher, has been attending the Southeastern for several years. It is a reward for good grades in school. (Worked when nothing else seemed too - hint, hint)
This year he turned 12, so he will get his own 'hawk. Keep an eye on him! At the rate he is going, he will become the World Champion 'hawk tosser real soon.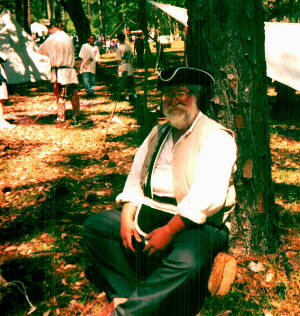 Back in '95, there was a recruiting drive at Crooked River State Park on the Georgia coast. Several of my running mates attended. This is Ron Wilkinson.

On our way back from the '94 Alaifia, Ron, Billy "No-Crumbs" and I stopped at a fast food place. We sat outside to eat.
There was a couple kids with their mother sitting at the next table. The kids kept whispering, arguing if Ron was Santa Claus or not. As we left, Ron whipped out a notebook, looked at the kids, made a note and as we started off, cut loose with a "HO,HO,HO!"





I was photographed in my camp by the Kings Bay Naval Station photographer, Julie Irwing at Past Times '95
It did me no good, but it did me no harm either....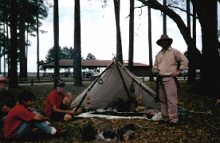 The year before, at Past Times '94, I set up my diamond shelter in the middle of the park. It was near the Vietnam Veteran's Motorcycle Club's Hayride. Everyone ended up hanging around my camp because the fire kept the sand fleas at bay.









Everyone knows that my claim to fame is the World Famous Potato Bag

I have never sold one, but I can be talked out of one fairly easily. I guess I am just a sucker for bright shiney things and sad stories








JP Finn